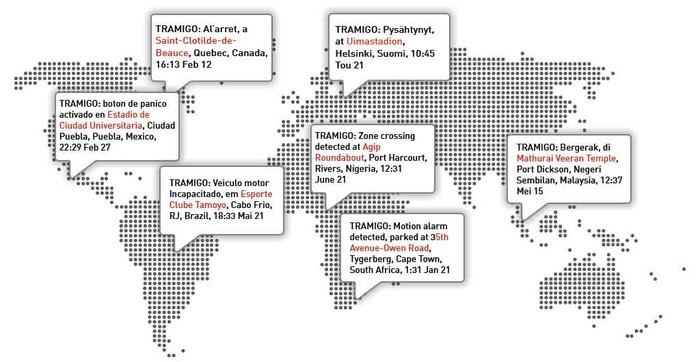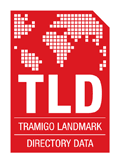 Each Tramigo tracking device comes with a built-in set of Tramigo Landmark Data (TLD) which is a proprietary global database of locations. TLD transforms the way locations can be understood instantly on a single message without a map or data connection. They also help the users to locate their assets by using practical and easy-to-understand landmark points.
With TLD there is no need to study complicated coordinates, since Tramigo tracking devices report their location in relation to known and understandable reference landmark such as a major crossing, city center, monument, attraction or other relevant point-of-interest landmark. TLD is available for every country in the world. Each individual location has been verified using the same specification, methodology and quality requirements for every parts of the world, providing the equal international standards of functionality and quality. The database is continuously updated. Each location is verified annually and TLD is available on several local languages.
Our clients can benefit from the additional services enabled by the TLD free of charge and the landmarks are included in each Tramigo tracking device. TLD makes possible several unique position reporting features not available on any other tracking device. They will help to lower your tracking expenses and the landmark data is optimized for mobile use.
Check out the latest video introducing the unique Tramigo TLD landmarks which enable real-time tracking even without the Internet.